Martin Foreman's plays range from comic to intensely emotional as they portray a wide range of historical personalities, literary archetypes and fictional characters. From one-person, one-act plays to multi-cast full length dramas, his work offers actors the opportunity to create fully-rounded personalities and offers audiences ideas and situations that fully absorb their attention. 
An award-winning writer, Foreman's plays have been produced in London and Edinburgh to critical and commercial success.
1 M, 40-60     run time app 35m
"Did you set out to destroy my faith?
Or were you just playing with words,
debating as we did at school and seminary?"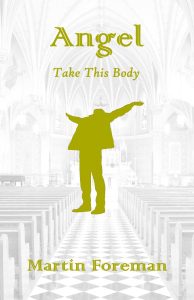 At the end of the day a middle-aged priest welcomes a guest into his home. The unseen visitor is young, confident, enigmatic; his host is nervous, unable to settle, his attention returning again and again to the Virgin and Crucifix which watch over them.
1 M, 50+   run time app 50m
"I began to feel I possessed him. I recognised his clothes, how recently he had shaved, the books and newspapers he read, the food he preferred."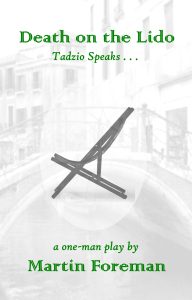 In this masterful retelling of the classic Death in Venice, decades later Tadzio remembers that fateful summer. Revised edition with the addition of A Sense of Loss, the short story on which the play was based.
Frederick Rolfe in Venice 
1 M, 50s     run time app 45m
"I have many enemies, but what I need, Zildo, is a Friend. The Divine Friend. The Friend whose beauty shines from body and soul."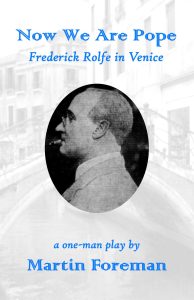 Frederick Rolfe, author of the classic novel Hadrian VII, pottering around his room on the day of his death. As he looks back on his life, his thoughts both spiritual and carnal, his memories caustic and unforgiving, Rolfe's mind teeters into the fantasy that he has been elected Pope.
Eleven Short Plays 
for drama students and amateur theatre
"I told you my name was Potts. In fact it still is Potts. Tomorrow, unless it changes, it will be Potts again."
Ten to twenty minute plays from two- and three-handers to multi-cast.
Time-loops to polemic, comedy to dystopia, surrealism, sex, violence and Noh, in a wide range of styles, ideal for new actors to develop their talents.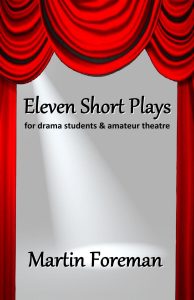 Californian Lives 
pdf available
The stories of very different Californians in three one-actor plays.
In Los Feliz a young salesman tells how he met the woman of his dreams. In Ben and Joe's an older gay man relates how lives were disturbed by the arrival of a young stranger in a quiet bar. In Sunset a housewife remembers her first date, the man she married and their time together.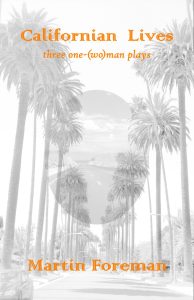 min 3 M, 4 F (doubling)     run time app 50m
"the greatest master of all is passion"
Asleep in bed with his first true love, nineteen-year old Giacomo Casanova is visited by an old man who shows him his future – but is what he sees a promise or a warning?
min 13 M/F (with doubling)     run time app 2h 15m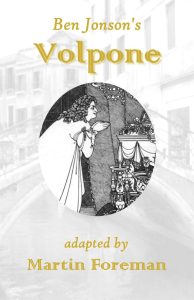 With the aid of wily maidservant Mosca, Volpone convinces the wealthy citizens of Venice that he is on his deathbed – prompting them to shower him with gifts in the hope that they will became his sole heir. 
min 9 M/F (with doubling)     run time app 2h 15m
"Just life. In the gutter, not the stars."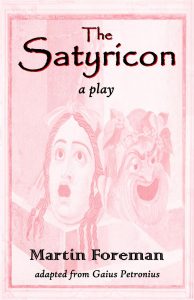 Three young men footloose in the Roman Empire. With Petronius as the narrator and twenty-first century Actors portraying everyone they meet, the trio find themselves at the heart of adventures of seduction, thievery, violence and more.