"I know every mile of freeway in LA and Orange Counties.
Go on, try me. Name me two cities and I'll tell you
how to get from one to the other."
The stories of three very different people in the 1990s.
"I'm thirty-four years old, never going to make CEO, it's time to settle down."
In Los Feliz a salesman meets the woman of his dreams.
"We no longer knew the language of youth, its concepts and concerns were now too foreign."
In Ben and Joe's an older gay man remembers how lives in a quiet bar were disturbed by the arrival of a young stranger.
"I'm a man, you said, it's what men do. And what am I? I asked. My wife, you said. And is that praise or an insult, I wanted to know."
In Sunset a grandmother recalls her first date, the man she married and their time together.
Audio versions of Ben and Joe's and Sunset (the latter set in the UK) are available on martinforeman.com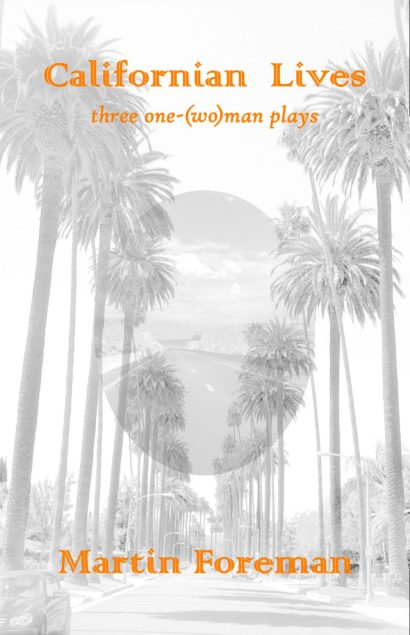 ISBN: 978-0-9933546-3-2               soft cover, 58 pages                 running time 30+mins (Los Feliz) to 45mins (Ben and Joe's)
out of print     pdf: £1.99